We offer specialized replacement services for gas boilers and other heating appliances. Boiler replacement London prefer over repairing services since the cost involved in repairing is very high, when you compare it with replacement benefits. If you have old and dilapidated boiler, it does not have a longer life, even if it is repaired perfectly. Most of the time, people don't take proper consideration towards regular boiler repair and maintenance, in this case boiler replacement London would be the great option for you. If you have never looked at your boiler system since ages and suddenly it breaks down, you are advised for appliance replacement rather than repair.
Warning signs for boiler replacement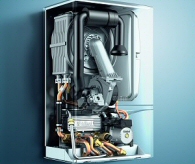 Leaking water – if you find pool of water out of the boiler or around the base of boiler unit and you have not repaired your unit since a long time, then you must go for boiler replacement London services.
Smells – if you start experience odors coming from your boiler and it's not stopping even after regular repairing, then it is the right time for boiler replacement.
Incorrect Temperature – when you are continuously experiencing that water is too hot or too cold, after consistent maintenance, you must replace your old unit with the new one.
Noise – Hissing noise is warning sign for replacement of unit. Ignorance in replacement can leads to high billing cost and uneven water distribution.
We offer convenient boiler replacement London services for residential and commercial places. Some of advantages for choosing our boiler replacement services-
Professionals offer competent warranty with the replaced gadget.
We take your outdated gadget in reasonable amount of money.
We do not replace the gadget, when we find it can be repaired, until the client is willing for replacement.
If your home or office is space challenging, replacement is a good option for you.
Always welcome your feedbacks and suggestion……