A typical boiler is likely to come up with great number of parts and components that need to work in harmony. If you really want to enjoy hundred percent efficiency of your gas boiler, you need to keep it in full working condition. Boiler service west London offer all-inclusive Installation, Repair, Maintenance and Inspection Services.
Why boiler repair services are essential
Save on Heating Bills- if you follow regular boiler repair service and your boiler is working properly, you'll be able to save subtantial amount of money on heating bills. Moreover, if you are looking to sell your property, properly maintained boiler considerably increase the value of your property with certificate and a service record to prove your boiler has been annually serviced.
Avoid Carbon Monoxide- carbon monoxide is a tasteless and odourless gas and its leaks from boiler can be very dangerous for your family members, especially for kids. With boiler service west London you will get proper maintenance and inspection services to ensure smooth running of your boiler.
Reduce Repair Expenses- boiler repair is time-consuming and quite complicated. It is very expensive also. When you hire regular boiler service west London, you'll be able to stop small issues which might cause major problems if not taken care of.
Why should you choose our professionals for boiler repair services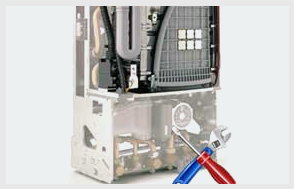 Licensed Professionals- We offer fully certified and licensed professional for competent boiler repair and maintenance services. Moreover, our company is fully authorized more likely to meet the expectation of the client.
Cost of Repair- Although, there are companies that offer advanced boiler repair services, yet charges beyond what you can afford. We offer quality boiler service west London at highly reasonable rates without compromising on quality.
Customer Support & Services- We always treat our customers with great respect while providing the services.
Always welcome your feedbacks and suggestion……