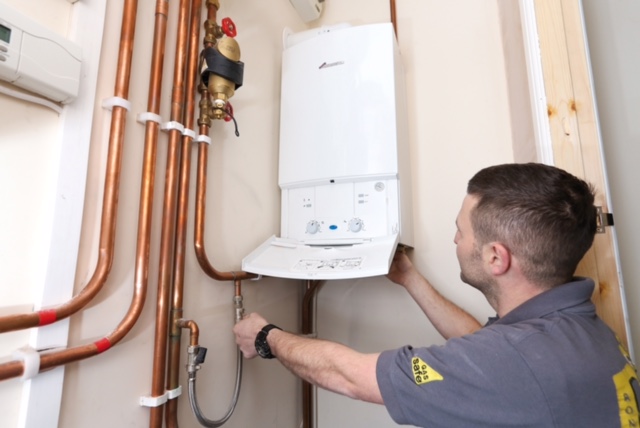 Boilers are devices used both commercially and at homes to generate steam by the application of heat energy to water.A faulty boiler can prove to be fatal. You should get your boiler servicing done annuallyfrom professionals to ensure that your boiler works effectively and safely. This also helps you save ongas bills. Annual servicing of boilers is highly recommended to ensure you and your family are preventedfrom carbon monoxide poisoning.
BoilerServices.Cois  experts in servicing boiler and repair of boilers, also installation and replacement of boilers.
Services Offered ByBoilerServices.Co.
Gas Boiler Servicing:
Servicing boiler and repair engineers ensure that the boiler is functioning effectively and there are no unsafe emissions from it. All detected defects in the boiler should be repaired. The service engineer checks the following to ensure the boiler is in an optimum working condition.
Checklist for Complete Boiler Service:
The boiler is fired to detect any flaws in it that needs to be fixed.
The main boiler components are checked, that is the heat exchanger, burner, spark electrode etc.
The flu terminals and the internal flu components are checked to see whether they are sealed properly or not.
The burner is checked to see whether it is burning efficiently or not with a flu gas analyser.
The boiler parts are cleaned if required.
The gas tightness test is conducted to ensure there are no gas leaks from it.
The boiler casing is checked to see whether it is properly sealed or not.
Boiler Repairs:
If the boiler is showing warning signs, such as emitting strange noises, not heating up or producing hot water and showing error code, the boiler needs to be repaired. We keep a good stock of superior quality boiler parts for all noted brands, such as Worcester, Potterton,Vaillants, Baxi Glow Warm etc. and have local suppliers to provide genuine boiler parts.
Central Heating Power Flushing:
Our well trained personnel check whether the radiators are working properly or not. Radiators do not function properly due to the build-up of sludge inside the Central Heating System or due to the defective thermostatic radiator valves.
The service engineer carries out an inspection to check whether the central heating system is working properly or not. Our power flushing technique is very effectual and cost-effective and would have your central heating system running clean and pushing out it maximum heat..
Hire the services of BoilerServices.Co, a reputed company for servicing boiler and repair at least once a year to ensure the safe and effective functioning of your boiler.